First Holy Communion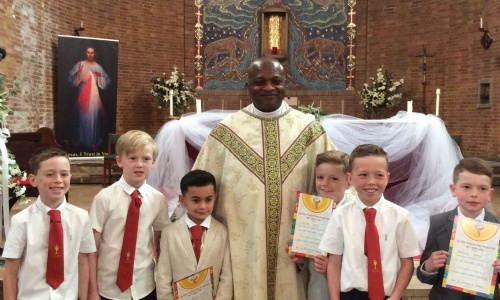 Over 2 weekends, it was lovely to witness 28 of our Y3 children receive the Sacrament of Holy Communion for the first time.
These were lovely, prayerful occasions filled with proud family members. We pray that these children will always know the joy of the Blessed Sacrament.