Year One
Mrs Mills is the teacher in our Year One class. Mrs Hinchliffe teaches on a Tuesday afternoon and all day Friday. Our PE day is Tuesday.
Class Saint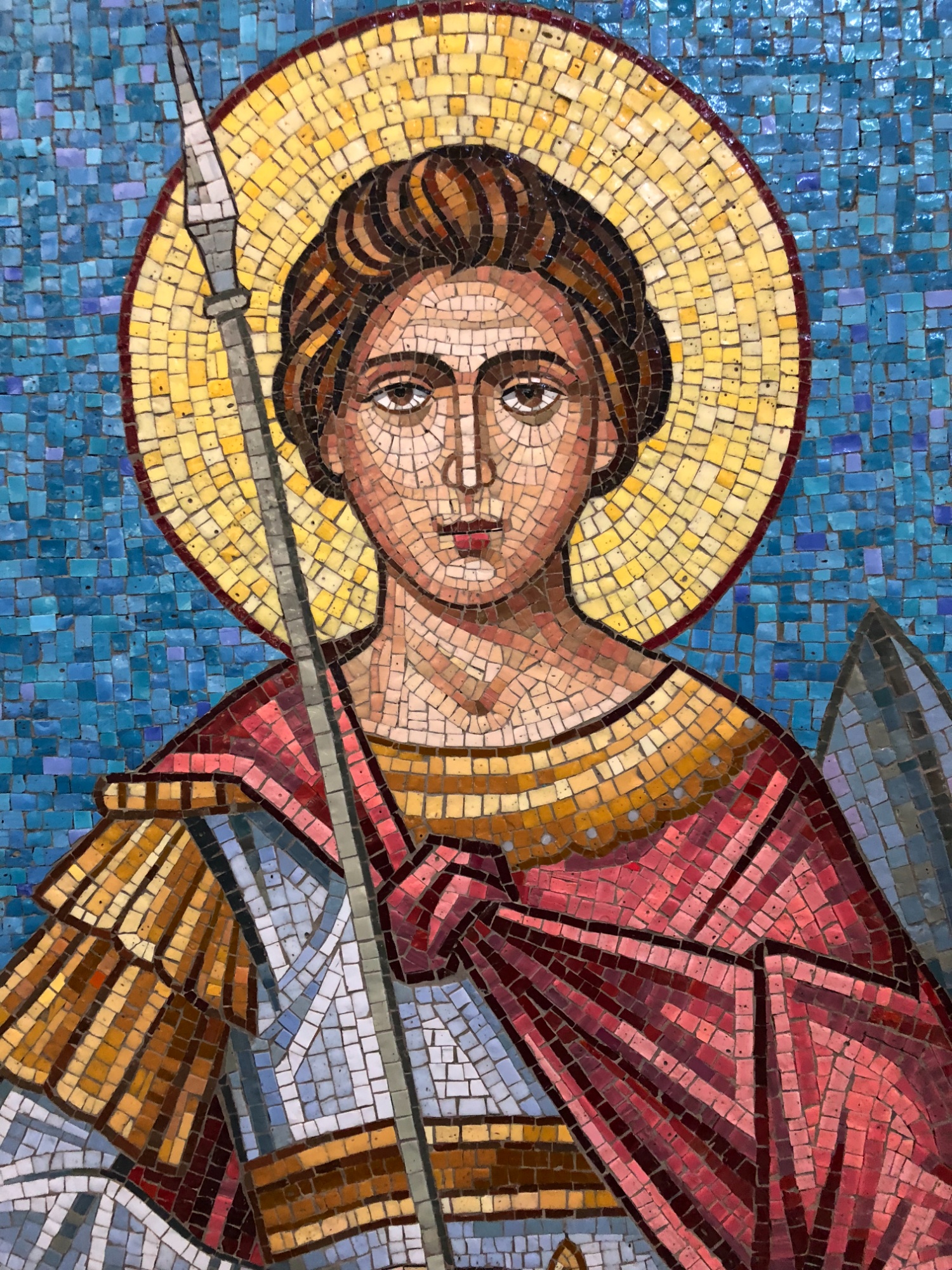 St George. Patron Saint of England. Feast day is 23rd April.
St. George was raised a Christian and always wanted to be a soldier. When he was old enough, he joined the army. The leader of the army decided that everyone in his army must worship him and the Roman gods instead. George refused. Knowing that he would soon be arrested and executed, George gave all his money away to the poor and prepared himself for death.
St George, pray for us.
Autumn Term Curriculum Overview
Maths
Place value within 10: Sorting and counting objects. 1 more and 1 less. Counting backwards. Comparing and ordering amounts. Less than, greater than, equal to. Using a number line
Addition and Subtraction within 10: Parts and wholes. Writing number sentences. Addition facts. Number bonds to 10. Adding together and adding more. Subtraction as take away. Subtraction on a number line.
Shape: Recognise, name and sort 3D and 2D shapes
English
Read Write Inc phonics - learning set 2 and 3 phonemes
Writing lists and simple sentences. Identifying capital letters and lowercase. Understanding and using verbs.
Listening to stories about St George, Florence Nightingale, Mary Seacole and Mother Teresa.
RE
Families: God loves and cares for every family
Belonging: Baptism is an invitation to belong to God's family
Waiting: Advent is a time of waiting to celebrate Jesus' coming at Christmas
History
The lives of significant people - Florence Nightingale, Mary Seacole, Mother Teresa
Science
Recognising and labelling parts of the human body. Say which part of the body is associated with each sense.
Distinguish between an object and the material from which it is made. Identify and name a variety of everyday materials, including wood, plastic, glass, metal, water, and rock
Design and Technology
PE
Computing
Technology around us -understanding technology and how it can help us. Develop keyboard and mouse skills and start to consider how to use technology responsibly.
Data and Information - grouping data.
Music
Pulse and rhythm - identify the difference between the pulse and rhythm of a song
PSHE / RSE
God loves you - We should love other people in the same way God loves us