Year Three
Miss Tomlinson is the teacher in our Year Three class. Our PE day is Monday.
Class Saint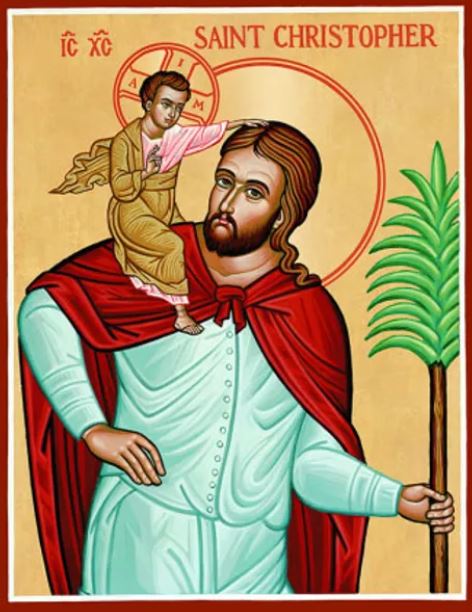 St Christopher. The Patron Saint of Travellers. Feast day is 25th July
St Christopher's life is surrounded by many amazing stories. Christopher wanted to serve the greatest King on Earth. His travels led him to kings, rulers and even the Devil before learning about Jesus. Christopher served Jesus by helping guide boats and people across a dangerous river. One day a small boy asked Christopher to help him cross. The child grew heavier and heavier and Christopher barely made it to the other side. The boy revealed that he was Christ and that Christopher was to help him carry the burdens of the world. Christopher then went and taught many people about Jesus.
St Christopher, pray for us.
Autumn Term Curriculum Overview
Maths
Place value: Represent and partition numbers to 100 and 1000. Find 1, 10 and 100 more and less. Number lines to 100 and 1000. Compare and order numbers to 1000. Count in 50s.
Addition and Subtraction: Add and subtract 1s, 10s and 100s. Add and subtract 2 numbers with and without exchanging.
Multiplication and Division: Multiples of 2, 5 and 10. Multiply and divide by 3, 4 and 8.
English
Diaries, biographies, retelling stories
RE
Homes: God's vision for every family
Promises: The meaning of the promises made at Baptism
Visitors: Advent: waiting for the coming of Jesus
History
The Roman Empire and its impact on Britain
Science
Rocks and Soils / Forces and Magnets
Design and Technology
PE
Swimming
Computing
Friendships Online / Digital Devices
Music
Jazz - rhythms, call and response, jazz motifs
PSHE / RSE
You are created by God out of love and for love which should inform how you live. Examination of conscience. Receiving the Sacraments helps develop healthy relationships with others. The importance of forgiveness and reconciliation in relationships. Relationships take time and effort to sustain.